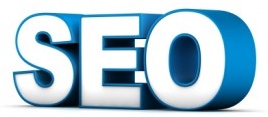 SimpleSeo has a mission to make Seo also known as search engine optimization, easily understandable for all our clients. With professional Seo tools we get insight in your the performance of your website and your competitors search engine optimization strategy and reveal weak and strong points. Our super Simple Seo reports are easy to understand and will show how we can get your website step by step into the top positions of Google, Yahoo and Bing for your desired keywords.
Search engine optimiation doesn't have to be complicated. We like to demystify the mystery around Seo and we will reveal all the secrets for you. It all starts with a short introduction over the phone (or email). During a 10 minutes phone call we take both take a look at your website and we will make some observations and listen to your wishes. We instantly can give some practical tips and tell you what needs to be done to make your website perform good in the search engines. According to your business goals and our experience we can estimate how much needs to be invested to get to the top of the search engines. We can optimize your site for country specific search engines such as Google.nl, Google.com, Google .de, Yahoo.co.uk and Bing.fr which is ideal if you have a translated site or a mirror site targeted on a specific country.
Advantages of quality search engine optimization:
More targeted visitors to your website. This are visitors that are actually looking for your product and/or service.
Better branding and recognition because of higher visibility in the search engines.
Improved reputation of your business. Companies that rank high in search engines are found to be more trustworthy.
Of course you are not outsourcing your search engine optimization services to a SEO agency that is not able to rank its own site. If you go to Google.nl you will see that this English version of our homepage (site has been registered on 03-08-2010) ranks in the top 3 for the following keywords:
Search Engine Optimization Amsterdam
SEO Agency Amsterdam
The results we get for our clients such as a number 1 position for "Amsterdam Apartments"  and number 2 position for "Online Adverteren"  (translated "Online Advertising") can be found in our Portfolio and on our Review Page.
What are you waiting for? Give our search engine optimization agency a free call today and get to know how we can get your website in the top of the search engines. Phone number: +31 20 561 6036