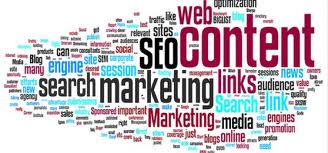 Simple Seo Expert has developed an easy to understand Seo Road Map with which we achieve great results for our clients within a short time. With our unique seo services strategy we guarantee very high Return On Investment (ROI), many new targeted visitors to your site and increase of sales when you have a good converting website.
7 Simple Steps:
Installing and analyzing web statistics; By installing and analyzing Google Analytics, GetClicky, Piwik or CrazyEgg web statistics we can see if the visitors are behaving like we want them to behave. Do they click on the right buttons or is their attention drawn to somewhere else? On which keywords are our web pages found and how much visitors find our site with these keywords? Can we use this keywords to optimize our site for? Which pages gave a high bounce rate? And many more website analysis can be made.
Keyword research; Keyword research is the very basis of seo optimization. All the targeted high traffic keywords that we discover will be intensively used in the whole seo optimization process and can even be used with our Google Adwords Campaign Management Services.
Keyword ranking analysis; We look at the current rank for all discovered keywords from the keyword research (step 2) and keyword that can be found in the web statistics (step1). This gives a good overview with information about which pages already rank for particular keywords and thus discover ranking opportunities because keywords that a web page already ranks for can be easily further optimized. We will also discover if the search engines understands the theme of your site and thus knows what your website is all about. We can then decide if it is necesarry to add or remove certain keywords and / or pages to help the search engines determine the subject of your site. Besides that we use the first keyword ranking result together with the first website statistics as a reference to be able to view exactly how much our seo efforts have contributed to better seo results.
Competitive seo analysis; Competitors research report; We will find out how well your website is seo optimized in comparison to your 9 biggest competitors in the search engines for your most important keyword. Furthermore we analyze the domain name keyword relevance, used titles, description tags and various on-page factors that can give us a competitive advantage and give you a summary four analysis. Interesting competitors can be indepth analyzed (for €25,- per web site) to discover the strenght of their link profile and on-page optimization and copy the strong points. With a competition research report we can make a global estimation on how much seo effort the website needs for top ranking positions.
Link building options report; Link building options report; A list with the 100 best link options, sorted by link value. If you want to save money on link building, you can use this list and try to obtain these links yourself. Costs: € 100,- per 100 top link options.
Web Page optimization; Web Page optimization; We will optimize your web pages with strategical keyword placement and increase loading time of your web pages where needed. Usually pages like the link partners page, general terms and conditions page and other unrelevant pages do not need web page optimization and can sometimes even be better excluded for search engine visibility.
Link building services; Link building services; We generate a natural increase in valuable links from related web pages to related web pages, also known as deep linking. Our link builders are real experts in their field. They know exactly how to make a nice balanced and natural link profile and where they can get the most valuable links from. Link building can best be done on a monthly basis to create a natural link profile but also with a one time link building package we can get more then excellend results. We get the best results when we create a variety of different type of links (guest blog post links, directory links, blog and forum links, social bookmarking links, article directory links etc.) and use a variety of different anchor texts (keywords used for linking to your site). When  purchasing a  link building subscription for a minimum of 3 months we can set up a link directory where we can publish (reciprocal) links and where visitors can make link requests. But also other sites from our network can be used to create a 3- or 4-way link systems and so increase link value. Communication with webmasters and responses from blog and forum posts can be followed in a Gmail account we will create exclusively for this job.
Additional Seo Services are Seo Copywriting (web pages, press releases, articles etcetera), discovering keyword rich- domain names, -hosted directories, -hosted blogs platforms and Adwords campaign management services.
Search engine optimization services do not have to be complicated and difficult to understand as long as you will have a good strategy and good guidance and feedback by a personal SEO Expert. We are here to make you feel comfortable with seo and guide you step by step. We advise our clients about the best seo strategy and when our seo approach is approved we will continue with the seo process and make sure our clients get high rankings in Google, Yahoo and Bing.
Clear communication, a personal approach and fast results is what sets our Seo Services apart from our competitors. Besides that you are not attached to enduring contracts. If you think you have had enough SEO optimization or for any other reason do not want to continue the SEO process, you can stop at any time you want.
Contact us today and get your site optimized in no time, no strings attached!