[:nl]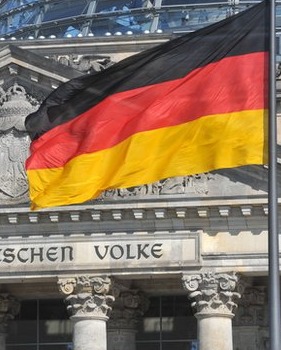 Wilt u hoog ranken met uw website of webshop in Duitsland? De Duitse markt is zo´n 5 maal groter dan de Nederlandse en de koopkracht is ook iets beter. Ook is de afstand niet erg groot en zijn we uitstekende handelspartners en dit biedt dus kansen voor internationaal zaken doen.

Wanneer u een succesvol product of dienst aanbied dat zich ook leent voor de Duitse markt en uw concurrentie in Duitsland is niet (veel) groter dan in Nederland, dan kunt u redelijk eenvoudig ook succesvol worden in Duitsland.

Onze Duitse linkbuilding & SEO service werkt namelijk erg goed om uw website beter vindbaar te maken in Google.de. In Duitsland wordt het aanmaken van backlinks niet zoveel toegepast als in Nederland aangezien dit daar erg kostbaar is. Veel kleine webwinkels kunnen de prijzen die Duitse linkbuilding bureaus vragen gewoon niet betalen of ze hebben geen idee van de resultaten die je ermee kan behalen. Om die reden hebben wij de linkbuilding Duitsland service opgezet om zo de kleine tot middelgrote webwinkel houders te helpen aan goede kwaliteit Duitse backlinks tegen eerlijke prijzen.
Prijzen Duitse Linkbuilding Pakketten
Voor de Duitse linkbuilding service hebben wij speciaal Duitse linkbuilding promotie blogs en web gidsen in eigen beheer opgezet zodat we volledige controle hebben over de link plaatsingen. Om die reden kunnen wij ook het snelste en goedkoopste Duitse links leveren. Onze Duitse websites staan op verschillende C-Class IP´s gehost en staan op redelijk sterke domeinen met zeer gezonde Duitse backlink profielen en zorgen daarom voor goede resultaten. Voor de linkbuilding Duitsland service hebben wij een aparte website opgezet waar u ook de pakketten kunt vinden en zijn te vinden op linkaufbau.nl. Voor richtprijzen kunt u daarom het beste eerst op die website kijken.

Wilt u direct met ons aan de slag en een gratis advies op maat? Neem dan contact met ons op en we komen gratis met een voorstel waarmee wij uw site hoger in Google.de gaan krijgen. Soms is het eerst nodig om eerst uw on-page SEO in orde te maken voordat u goede resultaten kunt gaan behalen en meer omzet kunt gaan maken. Van belang is dat uw website is geoptimaliseerd voor de juiste zoekwoorden en dat u genoeg pagina´s heeft die gericht zijn op de zoekwoorden waarmee uw site goed gaat converteren wanneer u vindbaar bent. Met linkbuilding zorgen we ervoor dat individuele pagina´s hoger in Google komen, u beter vindbaar wordt en dus meer bezoekers gaat ontvangen die converteren.

Op verzoek kunnen wij ranking resultaten laten zien die wij reeds hebben behaald voor andere klanten die Duitse linkbuilding bij ons besteld hebben. Daarnaast zullen we een schatting maken van het budget dat u nodig heeft om hoger in de Duitse Google variant (Google.de) te komen. Bent u klaar om te gaan scoren in Duitsland?
Neem dan direct contact op voor gratis advies en een prijsopgave!
[:en]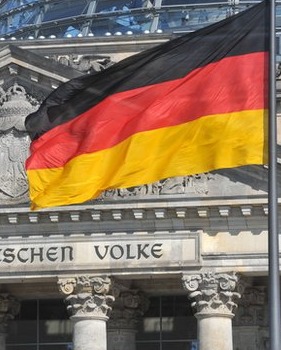 Do you want to rank higher in the German search engines like Google.de? Very good idea, the German online market is huge and Germans in general have very good buying power. You will find a huge market to sell and expand your online business to and we would like to help you to get better found by SEO optimizing your web sites for important German keywords and by linking to your optimized web pages. This way we will boost your web pages in the Google rankings which will lead to more targeted German visitors and convert the visitors into sales.
Expanding Your Online Business To Germany
When you have a successful product or service which can also work in Germany and the competition is not too big then you can be relatively easily successful in this country by adapting your online strategy for the German market. A good thing is that link building in Germany is not a very common pratice and normally comes with a hefty often monthly price tag to keep your backlinks online. This is where we come in and give you the opportunity to beat the online competition by offering you high quality permanent backlinks which will be published on the homepages of our blogs and business listing sites as long as they are listed with the newly added sites or articles which usually last for about a year. The maximum number of outgoing links on each homepage is 15. This way we will pass enough link juice to your site to be able to beat the competition on highly competitive key terms.
Prices German Backlink Packages
For our German backlink promotional packages we have set up various German blogs and business listing sites which are all published on high quality German .de domains. All of these domains have high quality dofollow backlinks form trusted German sources. We will transfer this trust and link value on to your web site.
Because we have every backlink option under our control we are able to deliver and if necessary alter backlinks and promotional text fast and on demand. Because we do not rely on third parties we are able to move fast and thus deliver more cheaper then other suppliers who rely on link placements on web sites of other web masters.
Quality German Backlinks
All of our blogs, directories and web 2.0´s are hosted on different A-, B- and C-Class IP addresses. All backlinks are permanent so you will not have any recurring fees! All German links we link to your business are dofollow and we emulate and improve the link profiles of the top competitors that rank for the keywords we want to rank for as well. All anchor text ratios will be conform the latest Google Penguin algorithms and we will avoid over optimization at all cost.
Ready To Order?
If you ready to order a German link building package then we need to know what is your budget and if you want to repeat the "linkaufbau" generation monthly or as a one time off! For long term linkbuilding we can offer interesting discounts and monthly link building will result in better results as continuous linking is a more natural way of forming a healthy link profile.
[:]